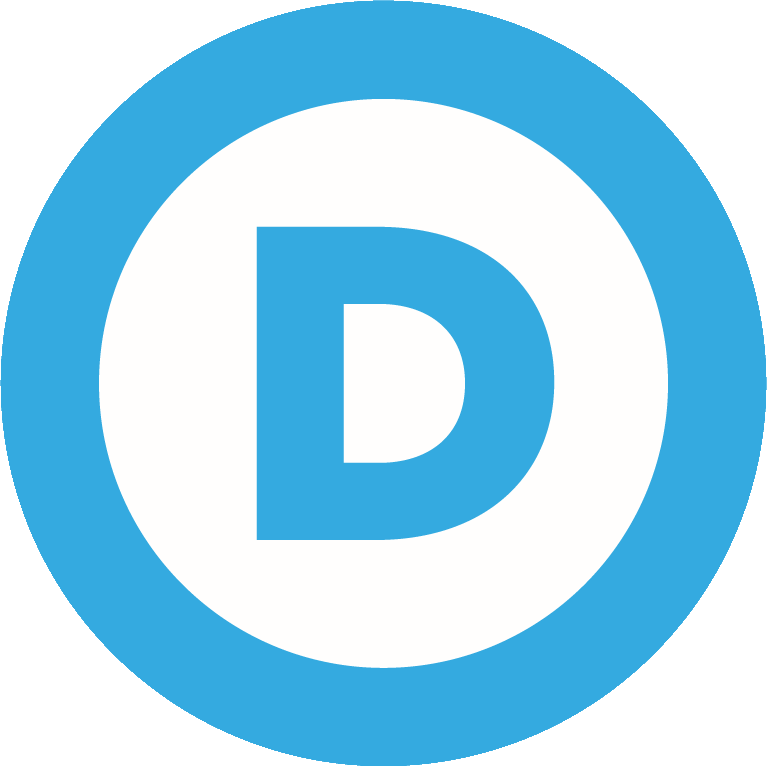 FOR IMMEDIATE RELEASE April 11, 2023
DNC Announces Chicago to Host 2024 Democratic National Convention
The Democratic National Committee today announced Chicago will host the 2024 Democratic National Convention at the United Center from August 19 to 22. The DNC is returning to the Midwest, a critical Democratic stronghold: Illinois along with Wisconsin, Michigan, and Minnesota – part of the "blue wall" – were crucial to the 2020 victory of President Biden and Vice President Harris and to Democrats' success in the 2022 midterm elections.
Chicago's convention bid was supported by a wide range of midwestern Democrats who represent the diversity of the party, demonstrating the formidable coalition that will help re-elect President Biden and Vice President Harris, and elect Democrats up-and-down the ticket. The region will showcase President Biden's economic agenda that is rebuilding our roads and bridges, unleashing a manufacturing boom, and creating good-paying middle-class jobs. Chicago has already felt the impact of Biden's Bipartisan Infrastructure Law, including $144 million to rehabilitate the four Illinois International Port Calumet River Bridges, with billions in investments to expand economic opportunity around the region.
"Chicago is a great choice to host the 2024 Democratic National Convention," said President Joe Biden. "Democrats will gather to showcase our historic progress including building an economy from the middle out and bottom up, not from the top down. From repairing our roads and bridges, to unleashing a manufacturing boom, and creating over 12.5 million new good-paying jobs, we've already delivered so much for hard working Americans – now it's time to finish the job."
"I am thrilled that Democrats will take the stage in Chicago to share our party's vision and values," said DNC Chair Jaime Harrison. "The Midwest reflects America and will give Democrats an opportunity to showcase some of President Biden and Vice President Harris's most significant accomplishments for American families. I'm grateful to the leadership of Chicago's bid for being great partners, as well as to the other cities for putting forward such strong bids."
"The 2024 Democratic National Convention in Chicago will welcome people from across the nation to an unforgettable event highlighting our party's vision for lifting up working families and those who too often have been left out and left behind," said Illinois Governor JB Pritzker. "Our great global city and its diverse communities, unparalleled hospitality, and world renowned venues shows off the best of America and its people represent the heart of our country."
"The Midwest is key to a victory in 2024, and there is no city better positioned to reach those voters than Chicago," said Senator Tammy Duckworth (D-IL). "I look forward to welcoming the world to Illinois in 2024 and showing what it looks like when we all come together to create a future built on policies that deliver for American families."
"I am deeply honored that President Biden and the DNC have chosen Chicago," said Chicago Mayor Lori Lightfoot. "I want to commend all the City government leaders who demonstrated with a proven track record of excellence that by choosing Chicago, the DNC, convention delegates, volunteers and others would be treated to a first class experience in our world class city. The DNC will create once-in-a-generation opportunities for job creation and business growth here in our city, and I'm proud that we got it done for the people of Chicago."
"Chicago is a world-class city that looks like America and demonstrates the values of the Democratic Party," said Mayor-Elect Brandon Johnson of Chicago. "We are unmatched when it comes to hosting events of this scale. I look forward to working closely with the DNC to facilitate a spectacular convention that showcases Chicago's diverse culture, our beautiful lakefront, our renowned hospitality sector, and our best asset: our amazing people."
Chicago was selected at the conclusion of a rigorous site selection process, which was led by DNC Director of Convention Planning Alex Hornbrook and included a Technical Advisory Group of veterans who have worked several cycles of conventions and are experts in the areas of housing, transportation, infrastructure, security, accessibility, and arena and production logistics. These experts traveled to Atlanta, Chicago, Houston, and New York. Late last year, the DNC entered into contract negotiations with a final set of cities before selecting Chicago as the host to the 2024 Democratic National Convention.
                                                               ###